Get Free mberry Miracle Berries
With school starting up, we wanted to say thank you to educators around the globe. mberry has had amazing opportunities to be a part of thousands of homes, schools, and museums.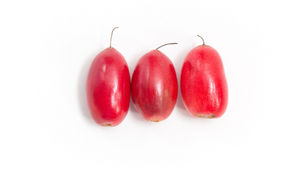 [Latest Update: September 21, 2023]
We are currently out of stock for our sample mberry Miracle Fruit Tablets. Please email us to be put on the wait list. 
Thank you to every teacher, every parent, and every student who signed up to be a part of this! We were able to send samples to nearly 600 schools! To those who received samples, we hope you have a wonderful time exploring the many dimensions and magic that is mberry!
If you missed out, please sign up to our subscriber list in our footer to know when we launch our educator program for museums, schools, and homeschools! We should have a program beginning in January 2024. 
Thank you for being a part of our mberry journey. We can't wait to share this unique taste experience with you!
 ---
At mberry, we take pride in being the leading producer of Miracle Berry products, designed to temporarily transform your taste buds! To help you experience this incredible phenomenon, we have a special offer just for your own personal use!
We will send you our samples of our mberry Miracle Fruit Tablets, neatly packed in their silver packs along with a flyer. 
So, how can you get your hands on these delightful mberry samples? It's simple! We'll send you a special link to claim your samples. Just follow these easy steps:
Email us from your EDU email and provide the following information:
Contact us at info@mberry.us

Your name

How many

Shipping address
That's all it takes! Don't miss out on this extraordinary opportunity to explore the wonders of mberry Miracle Fruit Tablets. Please note that the tablets' expiration date is 10/2023, so act quickly!
As educators, you play a vital role in our mberry community, and we appreciate all the amazing work you do. **However, if you plan on using in the classroom, please be aware that some schools may require permission slips before enjoying these flavor-changing products. Make sure to check with your administration beforehand.
Legal Statement:
Statements regarding Miracle Fruit have not been evaluated by the FDA and are not intended to diagnose, treat, cure, or prevent any disease or health condition.
Thank you for being a part of our mberry journey. We can't wait to share this unique taste experience with you!